Your question – our answer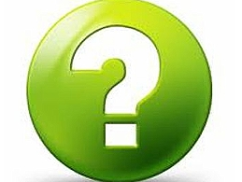 Dear visitors of our web-site!
For your convenience we created new section «Qestion-answer» on our web-site. Here you can easily find answers for most actual and often asking questions concerning to general specification, operation and working principle of different types of the machines.
For a long time we got numerous questions from our customers concerning choosing of the right equipment depending on your business field and scope. Certainly we are ready to help every our customer, but sometimes the abundance of technical information by phone just can not be perceived and remembered.   For this reason we will publish most often questions and answers. At any time you can study every question and reply with explanations on our web-site and in case any needs welcome to contact us for more information.
Trust is the key to successful cooperation!
We build cooperation with our customers in confident, open and constructive way to help every our customer understanding benefits and reasons of the choice of our equipment and cooperation with our company.